Event details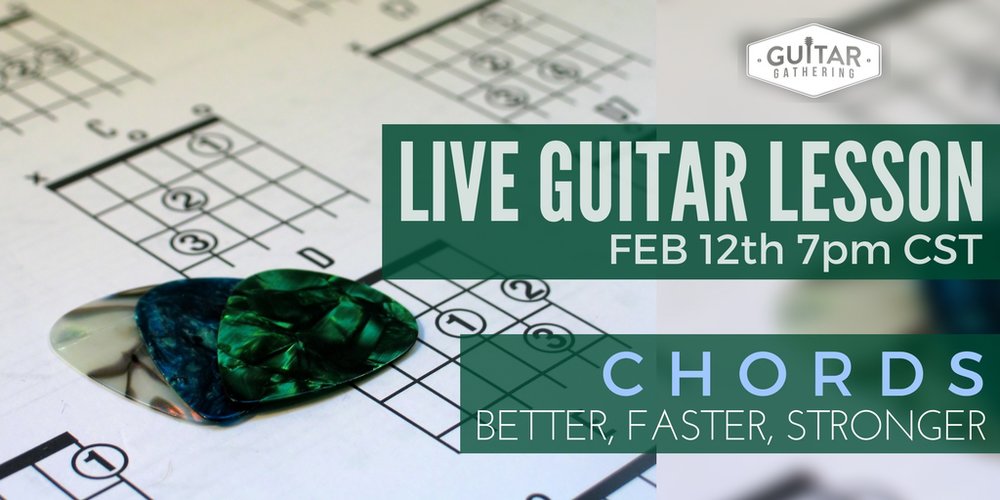 Tuesday February 13th, 2018
Topic: Chords: Better, Faster, Stronger 
7pm Central Time US
You can watch the lesson HERE.
Chord playing is the heartbeat of guitar playing.  But many players are stuck knowing only the Basic Open Chords - C-G-D etc.  This live lesson will guide you through knowing chords more fully - giving you some new forms and some tips on getting more from the forms you already know.
Plus, I'll be talking about how to speed up changing between chords.
As always, there will be lots of music, laughs, giveaways and more.  I look forward to seeing you there!
Watch on our Guitar Gathering YouTube Channel HERE