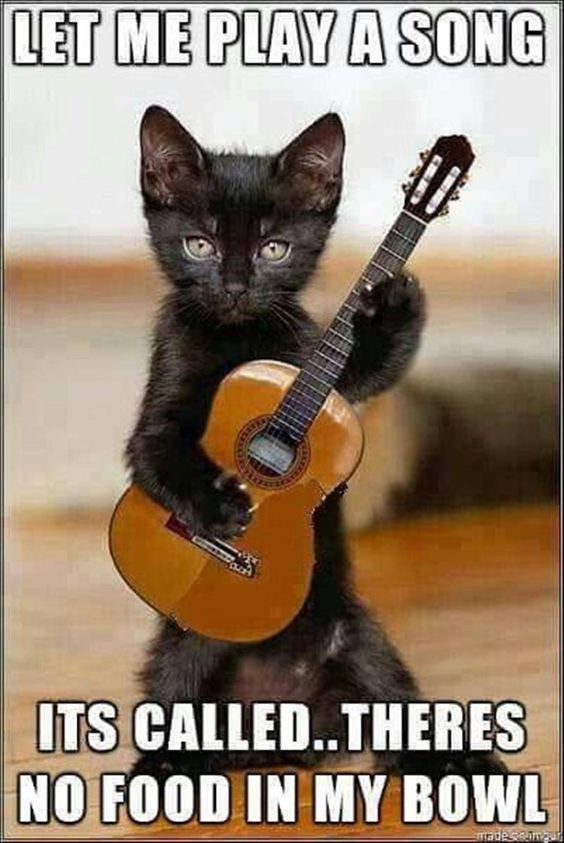 Content Count

21

Joined

Last visited

Days Won

3
Community Reputation
25
Excellent
Merry Christmas guitar friends! Hope Santa was good to you all. I worked on Silent Night for a good amount of time and the 24th has come and went. I had to sit to play because the fret board disappeared on me when I stood. The sound guy gave me this wireless hookup and said it had a fresh battery and sounded good during sound check. Toward the end, we got up on stage and I noticed my red light on the wireless wasn't on, too late, lights went out and away we go with the song. That's right, battery was dead and so was I. Everybody said I did well my first time playing in front of people so doe s this count, do I get credit for this time? I should have insisted on using my cord and a DI box. Oh well

I'm so stoked! My worship band leader was going to get me up front to play a song with him, maybe after the new year. I said maybe this Christmas Eve candlelight service we play Silent Night as the last song? Yeah! In A, my chords are A, E and D, pretty slow tempo and a down down up down pattern with time for chord change. Gotta be the best song to start out with, huh.

I found out that the GS mini doesn't come with electronics in LH mahogany so I asked the music store guy about it and ended up trading my dusty electric MM1 copy and bag for LH GS mini-HOG, says he can put what Martin is putting in their Road Series Fishman under saddle-pre-amped systems which is probably better, so I'm pretty happy about that. I'll get it in about a week. (Not so happy about that.)

As soon as I'm free from a private instructor, I'm going to restart my LMG program again with renewed vigor, hopefully. I fumbled around with myself procrastinating with the work, using every excuse I could think of but since about 3 months ago I been doing outside help with an instructor and it's helped. At the end of the year I hope to resume the program and proceed at my own pace.

I certainly hope so, O.G.

I might check with Sweetwater on cost of the mini-hog with the ES-2 in it. thanks for all your inputs, guys.

I really appreciate the replies and I have been enlightened yet again about age and old references and I really shouldn't use my age as an excuse for not learning anything. I applaud Diane and Henk for their accomplishments and youthfulness, gives me hope. FWI my 66th will occur on the 19th of this month and I'm doing pretty good for the shape I'm in. I'm losing weight, blood sugar's in check and getting better, and I'm learning to embrace the "suck". Thank you, my friends.

Neil, the instructor wasn't interested with my other studies and didn't even like the way we hold our pick so I'm letting that slide as much as I can but might cut him loose if he gets in to my new guitar money too much. He's also pushing TAB on me so that's a strike or two on him. I'll see how many foul balls he gets. ha ha

Hi, gotta question for owners of that instrument. Is it possible to put a sound hole pickup in those? I'm thinking about getting a mini hog after a certain phase of study but it hinges on putting an M1a or a mag-mic in it. I don't want the one that Taylor makes to slide into the hole. I've heard left handed players complain that it's not adjustable and suitable for lefties. I tried one of those little guys and was surprised how easy they were to play. What are your thoughts on this little dude?

Hello peoples. This is Randy and I think I've solved my guitar learning problem. At first I was hesitant to say anything because I didn't know whether it would work or not , but I was in love with the idea of playing the guitar but not the work part of learning. I was fooled by thinking I couldn't embrace the "suck" part of starting a new experience when I just plain didn't want to do the work. I finally pulled the trigger and signed up for some lessons, thinking I'd be accountable for doing the work. Well, I'm starting my 3rd month with this guy and I'm doing pretty good for the shape I'm in, being old and all that. (66) later this month. I'm picking up my guitars a lot more and working on stuff. My plan is to stick with lessons until I can't afford them and then get back to LMG material, nothing wrong with this material, I just needed a little push to get juicy about learning again. being right handed and playing left handed has posed a problem. Strumming is awkward and holding a pick is hard but I'm convinced I'll work it out. Wish me luck.

I appreciate each and everyone's comments and realize that no one can will me to get enthused to do the work it takes to learn guitar or any instrument for that matter. It's really up to me whether I want this bad enough to put in the work. I need to embrace the journey and enjoy each small victory and successful stumbling block I jump over. I've got good study material, good instruments to play, a place to practice, did I mention I'm retired and have quite a bit of time on my hands and a wife that's very encouraging about my practicing. I got no excuses, just need to decide if I want this enough to do it, it's up to me. Thanks people!

Thanks Bryan. I am my worst enemy of my journey, I hate to suck at guitar. I've played drum set for 50-some years and hate to be lowly at another instrument. After saying that, I realize how crazy that sounds, makes no sense at all.

I've done the first 4 sessions and got some open chords down but haven't done any work to speak of in 8 months or so. No good excuse, just not motivated. I play drums in church praise band for 15 years and would love to branch out to guitar and singing in service. I start LMG in 2007-8, if I had applied myself then, I'd be something by now.

I've been a subscriber to Acoustic Guitar once for half dozen years and recently one year. I've kept the issues for reference material just in case I should happen to understand anything in it, which is why I keep cancelling my subscription. I truly enjoy the articles of new guitars coming out although I can't afford hardly any of them and can hardly play the 3-4 guitars that I already have. Right now the magazine is just guitar-porn to me. I've gotten thru #1-5 but haven't done any work in a good long while. But the idea of playing guitar just keeps nagging at me. My question is when will I start understanding the content of AG enough to consider taking it regularly again? I'm hoping the magazine would encourage me to go forward in my journey but hasn't yet.

This really helped. Chatty but he had a lot of things that made sense. The easy songs really perked my ears, there's a butt-load of song books on Amazon just for that in different styles. Maybe a little success is all I need to get excited about learning again.